In the Shadow of the Buddha
One Man's Journey of Discovery in Tibet
Part spiritual biography, part nail-biting undercover reporting, In the Shadow of the Buddha brings together Pistono's quest to uncover long-hidden spiritual truths and real-time violations of religious freedom in Tibet.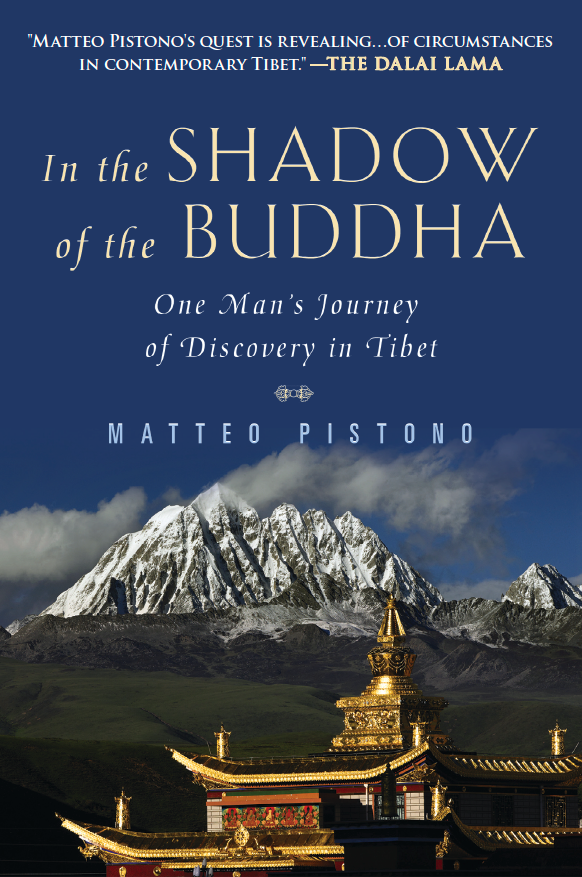 For nearly a decade, Matteo Pistono secretly carried out of Tibet evidence of atrocities by the Chinese government, showing it to the US government, human rights organizations, and anyone who would listen. Yet, Pistono did not originally intend to fight for social justice in Tibet—he had gone there as a Buddhist pilgrim.

Disillusioned by a career in American politics, he had gone to the Himalayas. After encountering Buddhism in Nepal, Pistono's quest led him to Tibet and to a meditation master whose spiritual brother is Sogyal Rinpoche, bestselling author of The Tibetan Book of Living and Dying. Pistono not only became the master's student, but also couriered messages to him in Tibet from the Dalai Lama in India. This began an extraordinary, and ultimately vital, adventure.

In the Shadow of the Buddha is a book about Tibet through the eyes of a devotee—a stranger hiding in plain sight. It's about how a culture's rich spiritual past is slipping away against the force of a tyrannical future. It's about how Tibetans live today, and the tenacity of their faith in the future in spite of dire repression and abuse. It's also about Pistono's own journey of merging political activism with Buddhist mysticism, a man who traveled thousands of miles and risked his own life to pursue freedom and peace.
Richard Gere's Foreword to In the Shadow of the Buddha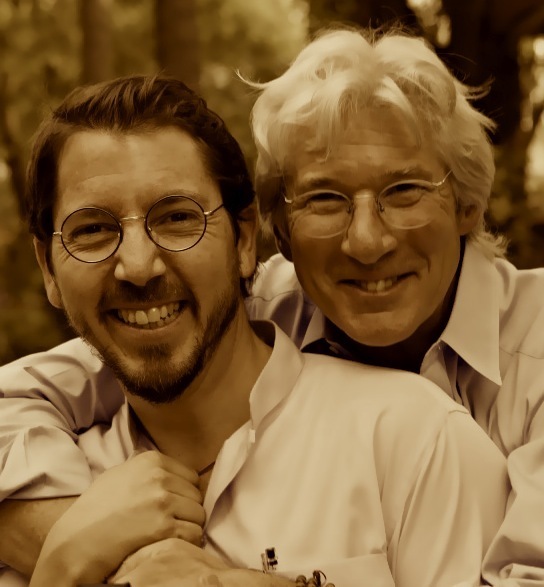 "For more than a decade, Matteo Pistono has lived in Nepal and Tibet, and worked in the fields of human rights and religious freedom. He knows the territory well, and it shows in both the grit and scope of his narrative. In the many years and many places that I've known him, from India to Washington, Matteo has remained an informed, reliable, skillful, and joyously energized individual. He is a true student of Buddhism, and has had the great fortune of having received significant teachings from some of the world's greatest teachers, including His Holiness the Dalai Lama, Sogyal Rinpoche, and the late Khenpo Jikmé Phuntsok inside Tibet—a rarity indeed.

The book you hold in your hands is the story of how great spiritual practitioners from Tibet, like the mystic Tertön Sogyal, and the thirteenth and fourteenth Dalai Lamas, are able to bring the full force of the bodhisattva commitment—the burning desire to free all beings from suffering—into whatever situation they face, including the world of politics. The experiences Matteo writes about in this context are often esoteric, but never less than deeply human. He speaks to us of the vital importance of a complete commitment to nonviolence and of an insistence, as Gandhi used to say, on the truth—the profound truth of interdependence and selflessness—as the only doors that can lead us and others to genuine happiness. For Matteo, the world of politics only has meaning when motivated by a selfless compassion, at which point politics and social action can themselves become a powerful spiritual practice.

In the Shadow of the Buddha is a fascinating journey to the Tibet of the present and of the past, which at times is both heartbreaking and inspiring, as the people Matteo writes about demonstrate what courage and commitment to truth are really about when you are motivated by a vast sense of responsibility to all beings—be they friend or enemy. So whether you want to venture beyond the Himalayas to glimpse a sacred world that is almost lost, or whether your interests lead you to the halls of political power, or whether you are finding your path in the Western Dharma world, I trust this book will give you a deeper appreciation of the ancient wisdom tradition of Tibet and how vitally relevant it is to us today, whether in your heart, your community, or in the world at large."

Richard Gere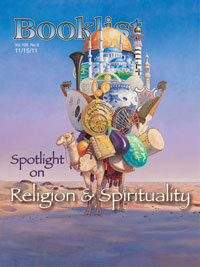 BOOKLIST 2011 Top 10 Books in Religion and Spirituality
"From Wyoming to Himalayan meditation caves to Capitol Hill, Pistono's account of his quest for spiritual illumination and political justice is heartbreaking and awe-inspiring. Pistono, raised with the belief that social activism is a core responsibility, began traveling to Tibet in 1999, motivated, in part, by his fascination with Tertön Sogyal, a nineteenth-century mystic and 'Tibet's great champion and protector.' Pistono follows in Tertön Sogyal's footsteps while telling the mystic's astonishing story, from his father's insistence that he join a band of highway robbers to serving as teacher to the XIII Dalai Lama and guiding Tibet through political turmoil and the intrusion of British forces. Traveling as both a journalist and a Buddhist pilgrim, Pistono also found himself at the crossroads of spirituality and politics when he was asked to serve as a human-rights courier, carrying to the West hard evidence of China's systematic brutality in occupied Tibet. Pistono tells chilling cloak-and-dagger tales and offers mesmerizing descriptions of haunting landscapes and miracle-performing lamas. But what shimmers most in this riveting and mysterious chronicle, which includes a foreword by Tibet activist Richard Gere, is the courage of those dedicated to 'the Dalai Lama's vision for real autonomy and religious freedom in Tibet through nonviolent means.'"
— Donna Seaman Nov. 15, 2010

PUBLISHERS WEEKLY
"Pistono draws on his experiences as a journalist, activist, and student of Tibetan Buddhism to explore the intersection between spirituality and politics. He weaves together the stories of his pilgrimages in Tibet, his role in smuggling out evidence of the Chinese government's human rights abuses to the West, and the history of Terton Sogyal, a lama who served as spiritual and political adviser to the current Dalai Lama's predecessor in the late 19th and very early 20th centuries. Pistono follows the path of Terton Sogyal across vast expanses of the Tibetan landscape while hearing testimonies to suffering by Tibetans who sought him out to share their stories. The phurba, a "great weapon of compassion" in Tibetan ritual to destroy anger, provides a continuing motif. Spiritual aspirations and political realities collide tragically in present-day Tibet, and through this complex set of narratives Pistono explores his own search for freedom from anger when faced with massive injustice and the apparent ineffectiveness of activism on behalf of Tibet. These inner and outer journeys are no less astonishing for being told matter-of-factly, accompanied by keen analysis of modern realpolitik."
Nov. 8, 2010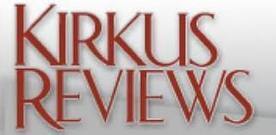 KIRKUS REVIEWS
"Pistono. Matteo Pistono. Buddhist superspy, teaching bad guys the disappointments that come from attachment.
Since 1999, Pistono has been journeying into Chinese-occupied Tibet, porting in messages from the Tibetan government in exile, stealing out with evidence of official misdeeds, such as the mistreatment of a cleric "who was scalded with boiling water and then jailed for five years for publicly praying to the Dalai Lama"—an act that the Chinese government considers to be a crime of sedition and "separatism." The author came to this work honestly, if circuitously, having been an environmental activist in Wyoming on one hand and a Buddhist devotee on the other hand, working in the best tradition of the warrior-monk. Pistono clearly regards this espionage as a kind of religious obligation, observing that as a sworn bodhisattva he is obligated to benefit others in all his future lives, which might involve "a couple hundred thousand years of working for others, depending on how many lifetimes the vow took to accomplish." By all accounts, not least this modest and suitably self-effacing one, he has been successful in this work, smuggling out documents, posters, court records and other materials that have wound up in the hands of human-rights organizations and legislators around the world. This earnest memoir has its adventuresome moments, but it is less action-packed than readers might wish. Instead, it is peppered with asides concerning "positive karmic seeds," memories of tutelage under a kindly monk named One-eye Wangde, and puzzlement over whether the Buddha's enlightened state is truly possible and whether he violates any religious precepts by telling lies and stealing state secrets.
James Bond it's not, but this book isn't quite like any other, and it makes a useful primer for anyone contemplating making a right livelihood along dangerous paths."
Nov. 15, 2010