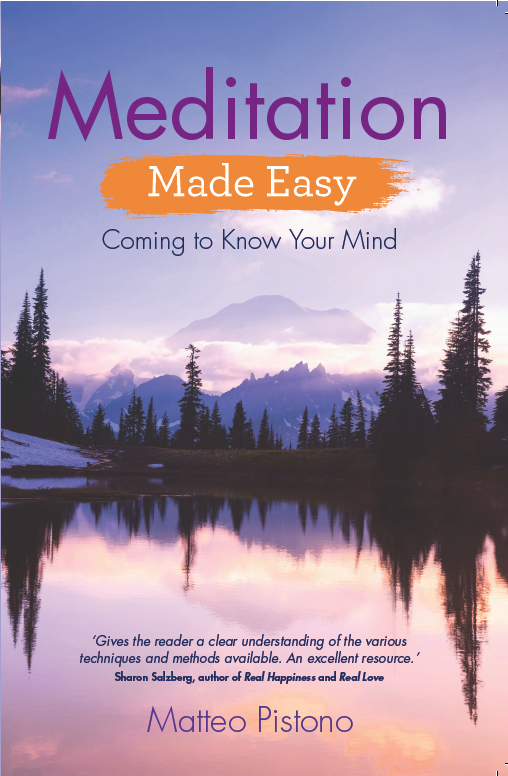 Drawing upon over 20 years of experience of meditation, Matteo Pistono has written this how-to book on the subject appropriate for beginners as well as yoga practicioners and life-long meditators looking for inspiration. Matteo shares the essence of the many teachings and practices he learned while studying under eminent teachers in Nepal, India, Tibet, and Thailand.
Based upon traditional Buddhist and Hatha yoga meditation techniques, and written for a Western audiences, the methods in this practical book are easy to follow, non-dogmatic and secular, that will empower beginner and practicing meditators alike.
Especially relevant to the stresses and challenges of the 21st century, Matteo teaches readers how to:
Develop and maintain a formal meditation practice;
Integrate mindfulness awareness into daily life;
Meditate while walking, drinking tea, eating and in daily life;
And how to find solace and refuge within ourselves.
The many Guided Meditations in the book include how to:
Connect the body and mind with body scanning meditation;
Finely tune our concentration while deeply relaxing through mediations upon the breath;
Integrate sensation, sounds, and sights into our meditation practice;
Transform our distractions into the path of meditation;
And come to know our heart and mind in the innermost way.